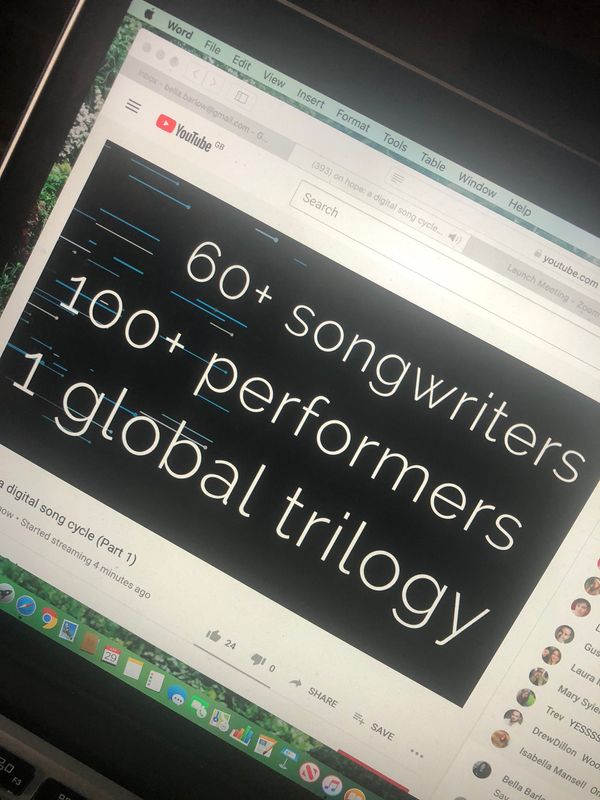 Last night, we were honoured to be part of 'On Hope: A Digital Song Cycle', masterminded by Matt Powell and Victoria Saxton.
It was a gargantuan undertaking - you can read a bit more about the project in this Playbill article.
They did a truly incredible job putting this show together - some of it was in the details, like the beautifully filmed transitions between the songs that really gave a feel of theatrical magic!
It was so inspiring to see all the songwriters coming together from around the globe to make this possible. (Bartek Podkowa, who responsible for the technical wizardry, did a phenomenal job.)
And there's another bonus to an online concert... even if you missed the original show, you can catch it now!
Our song 'Thank Goodness' is around 1'06".
Part two is next week, we'll be tuning in and hope you can join us!
(If you want to support the project, which the organisers heartily deserve, you can do so here: http://www.mptheatricals.co.uk/donate.)