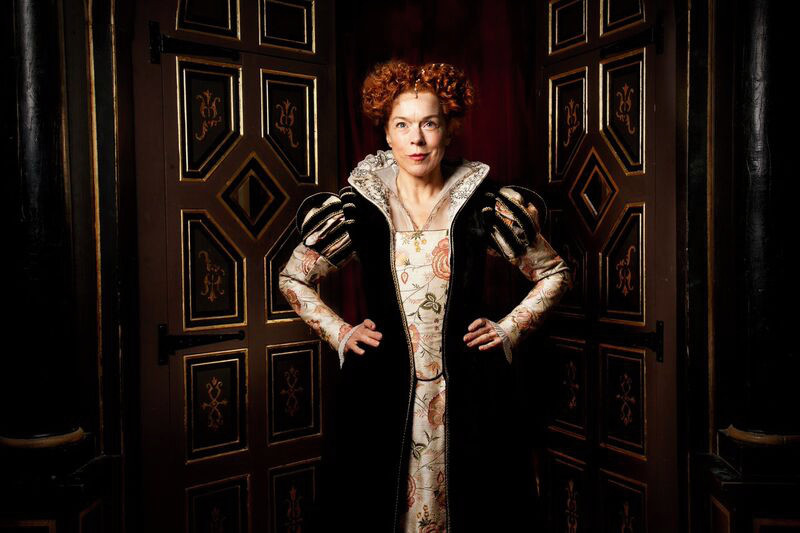 Both members of Barlow & Smith were kept busy with individual projects in the summer of 2016, but we had a fabulous experience reviving our 'Dream Queen' material with Janie Dee!  
When Janie said she might perform one of our songs at the Queen's 90th Birthday celebration at Theatre Royal Haymarket, we honestly couldn't believe it. In fact, we were so shocked, we didn't announce it until a few days before the event because we couldn't comprehend it was actually happening!  
When Janie entered the stage dressed in full Elizabethan regalia to sing 'Private Delight', we had goosebumps. It was a huge thrill to attend the event in the first place (featuring an eye-watering list of stars, including Dame Maggie Smith, Sir Derek Jacobi, Wayne Sleep, Emma Thompson, and Rob Brydon to name a few!). To see our song performed so brilliantly by Janie in this company was a highlight of our work to date.  (Below - excited before the show!)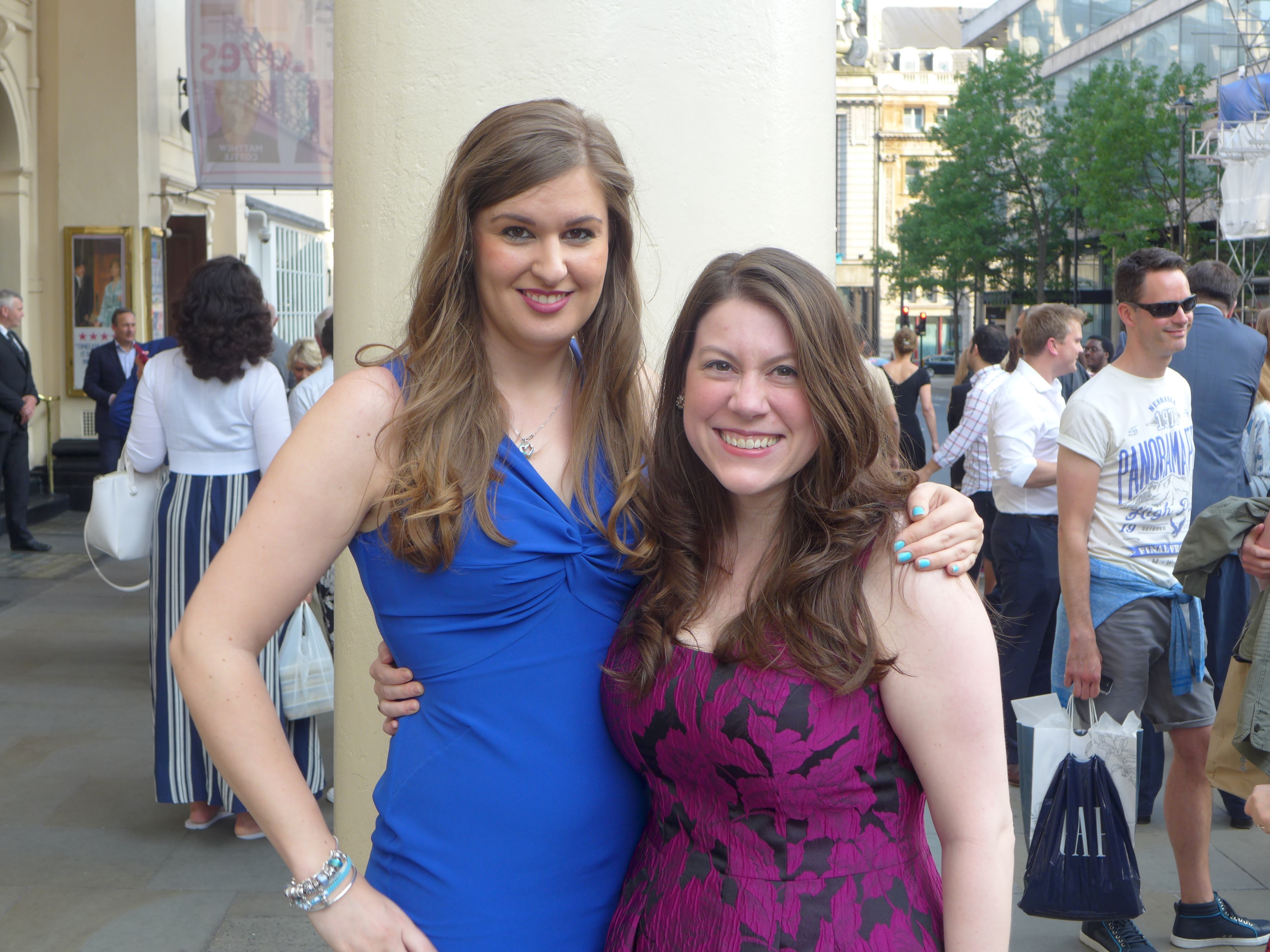 Shortly after this amazing experience, Janie revived the 'Dream Queen' cabaret at the Aldeburgh Festival in Suffolk. It was fantastic to see this work take on another life with some familiar faces in the band and new guests. 
The summer had a few other firsts - we collaborated with Janie on another cabaret project at the St James Studio, creating an original song 'Never Knowingly Undersold' for the AGM of the John Lewis Theatre Society (and had a great deal of fun making up rhymes based on their slogan). We also created our first-ever commission for ukulele. That's right, ukulele. :-) 
After this summer, we're even more excited to be jumping back in with both feet writing this Autumn, and look forward to sharing more plans soon. Watch this space!