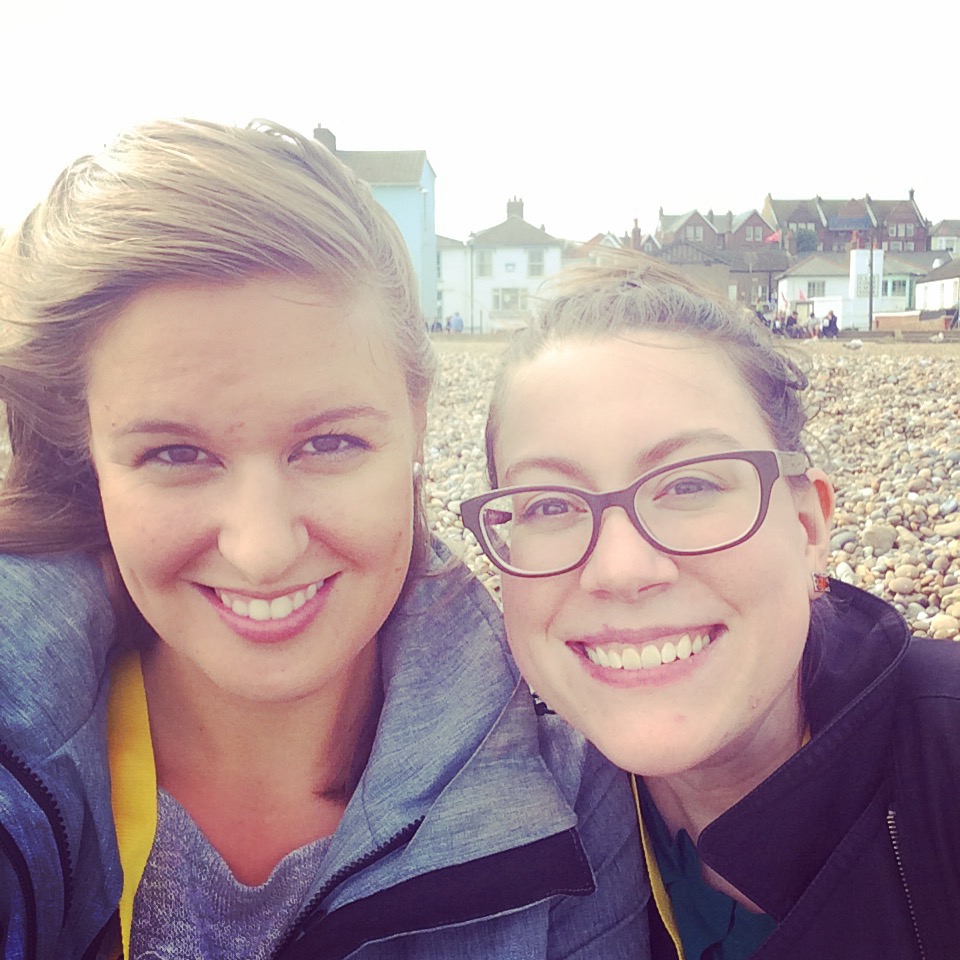 We had an amazing time last weekend creating a new short musical as part of St James RE:act... but this time in the beautiful setting of Aldeburgh for HighTide festival!

(For a bit more background about the project - check out the BroadwayWorld.com article!) 
Part of the fun of RE:act, as we learned the first time around, is getting to meet new collaborators, and this time didn't let us down!  We were well-looked after by the amazing team behind HighTide and RE:act co-creators Alastair Knights,  Matthew Keeler and Lauren McGee (who also brought her wonderful calm energy to directing our piece - a huge asset on short timelines). We counted ourselves lucky to be able to write for the wonderful talents of Natalie Law and Mark Anderson.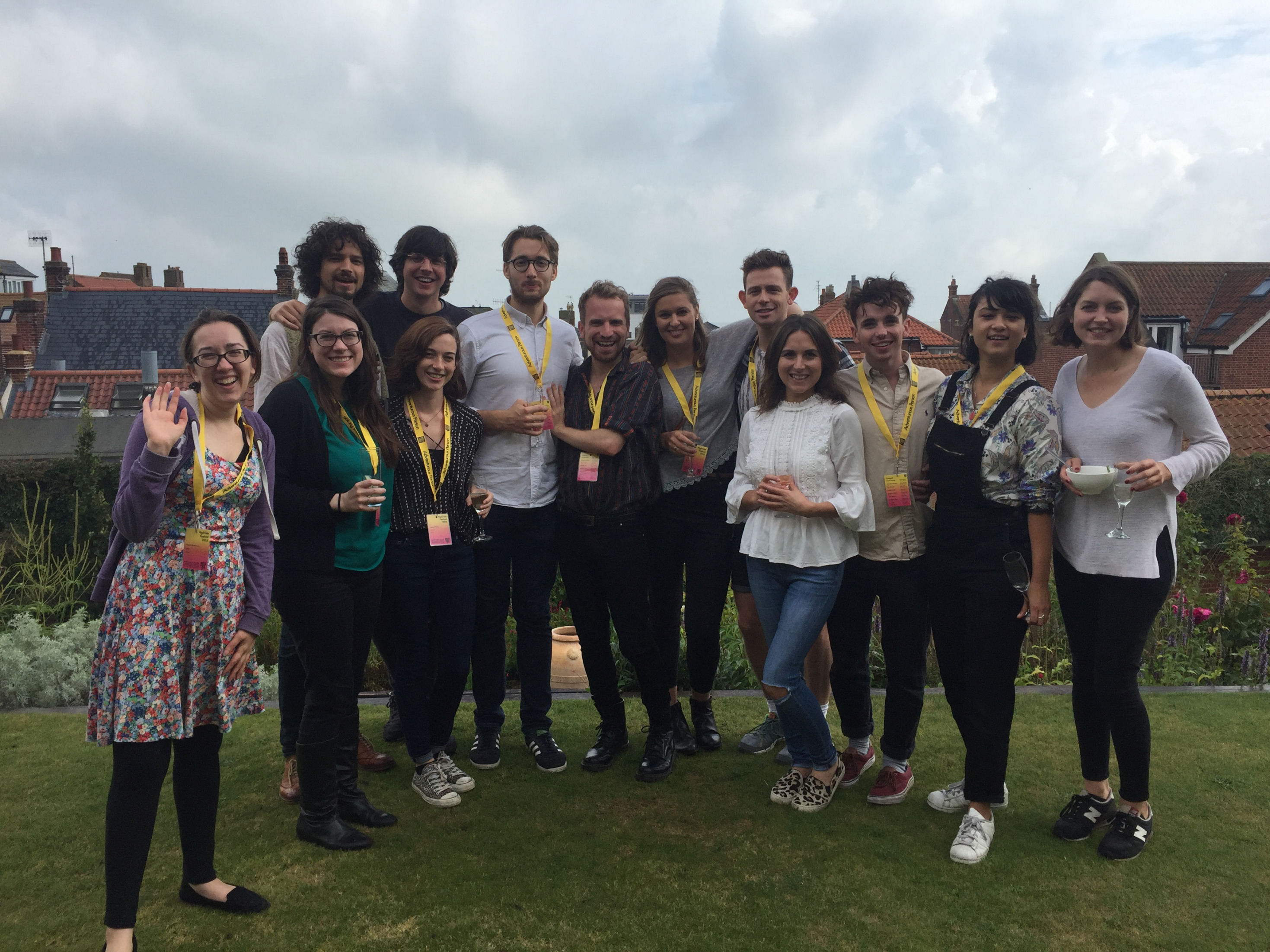 For this RE:act, we were assigned to respond to Rob Drummond's IN FIDELITY.  We went up the week before the showcase to see the show, and had 24 hours to write our musical response!  IN FIDELITY was a fantastic show - although calling it a show might be somewhat deceptive, since the performance piece pushes the boundaries of traditional theatre by putting two audience members on a first date in front of the paying crowd! 
The brave couple who went on this adventure had some fascinating life experiences to share, and we had great fun pushing Mr Drummond's concept to its extreme in devising our response, titled THE NEXT STEP. (Performance shot below showing our beautiful space in the music garage, surrounded by gorgeous paintings!)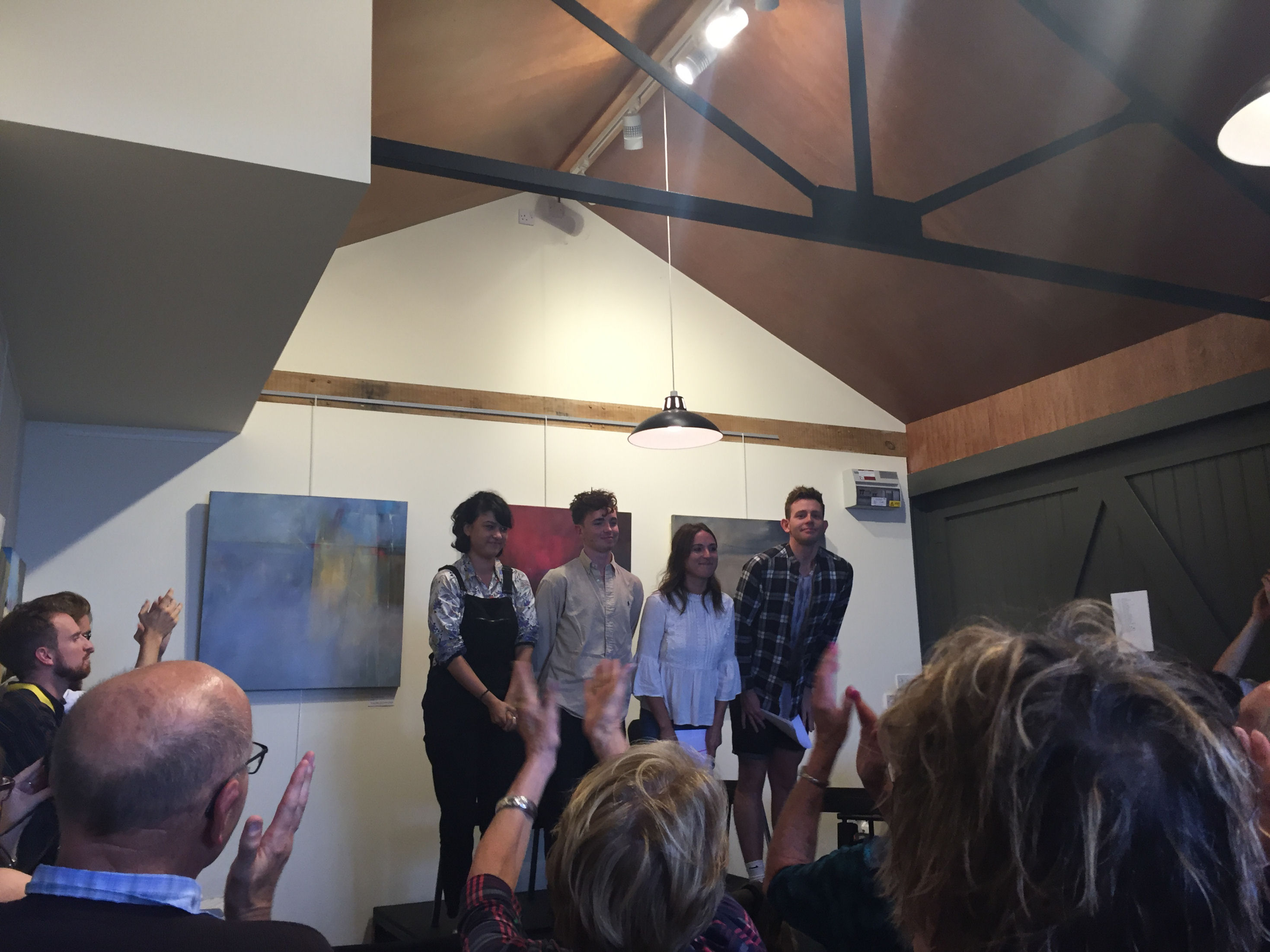 We had an fabulous weekend seeing some of the other shows at HighTide, got invited by HighTide's lovely Artistic Director Steven Atkinson to join the artist's lunch (see the grassy photo above), and had an lovely time working with the rest of the RE:act team.  The other writers, musical theatre team Kit Buchan and Jim Barne and playwrights Naomi Westerman and Nicola Wren, created beautiful, imaginative responses to the other shows, with the rest of the acting company, including Laurie Kynaston (a friendly face from our collaboration last year on 'One Night in Chelsea') and the wonderful Izzy Laughland. 
We've included some of our favourite photos to share this adventure, and definitely hope to return next year to enjoy amazing theatre by the sea!