We have some really exciting news we want to share - we are coming across the pond for two gigs this Autumn! 
The Canales Project and the United Nations Decade of Women, commissioned us to write a new song 'Just A Little', honouring the incredible Janet Salazar. Janet is the CEO and Co-Founder of IMPACT Leadership 21, a global platform dedicated to accelerating women's leadership at the highest level across all sectors. 
We will be sharing the song in the New York Premiere of Hear Her Song which is on the 14th October at Joe's Pub!
To any of our supporters and friends who are out in NYC, we'd love to see you at the gig! It's 9.30pm, and will be full of songs written by top female composers, honouring top female leaders across the Globe. 
Ticket link and more information is here.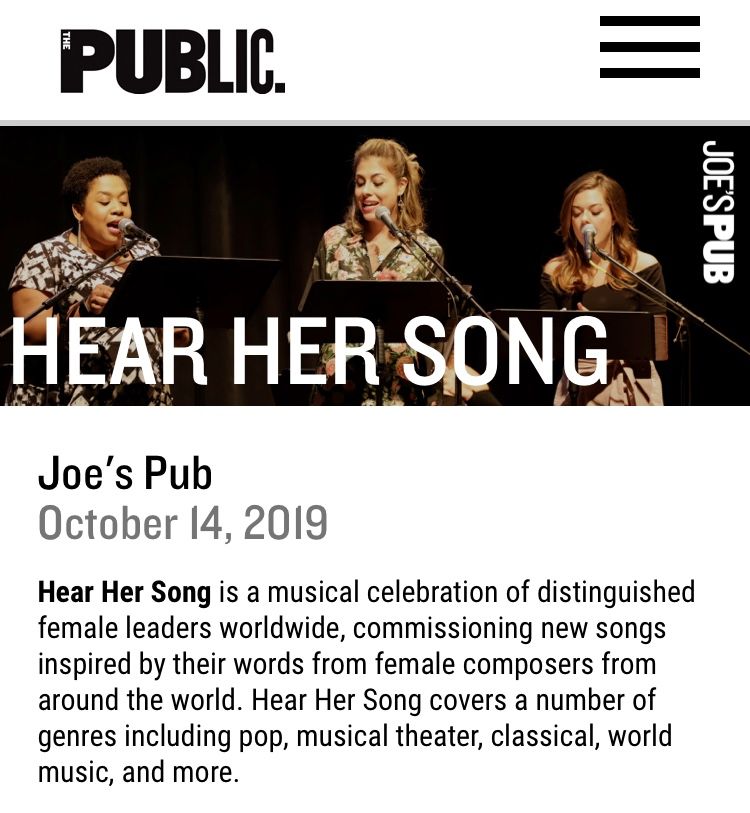 AND... 
On the 15 October, if you want a whole show of our tunes, you can come and watch London Calling! An Evening with Barlow & Smith, our DEBUT Songwriting Cabaret in NYC at the Duplex. 
We are thrilled to announce we will be joined Manuel Bagorro as our musical Director, and special guest singers, Zak Edwards, Sam Perwin and Joseph Anthony Smith, who will be performing our songs alongside Alli and Bella. There will also be a special appearance by the uber-talented singer and composer Rosabella Gregory. 
This promises to be an entertaining evening that shares top highlights from our career so far, and the stories behind them! 
Click below on purple pass for the ticket link: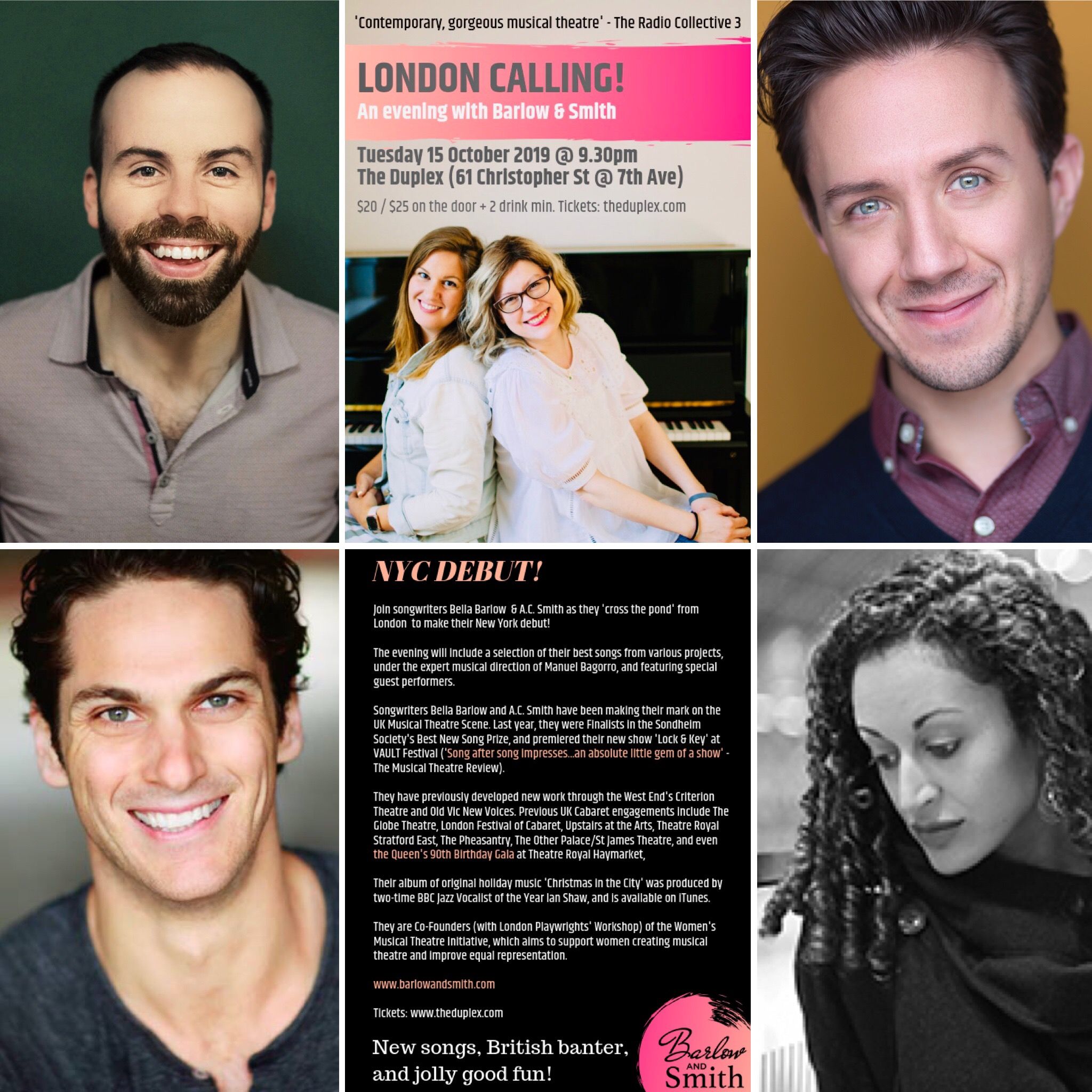 Lastly - if you can't make our shows, but you still want to support our work, you can donate here to our GoFundMe campaign for our demo recordings of our newest Musical VANYA'S. We will be sharing demos of the arranged and mastered songs to everyone who chips in, so even if you can only give one pound/dollar, we would be so grateful for the help and delighted to share our latest work with you! 
See you soon in NYC! 
Love, 
Bella and Alli